2 years as a Legacy Fellow can make a difference that lasts a lifetime.
Imagine .... your community or cause gaining assistance from young well-trained professionals advocating on your behalf while working with local leaders to bring about positive change. Professional development Legacy Fellows do just that!
Fellows work on program initiatives and projects where they're positioned on the front lines. Participants assist the host organization in a broad range of skills such as technical assistant, advocacy & community / capacity building, just to name a few.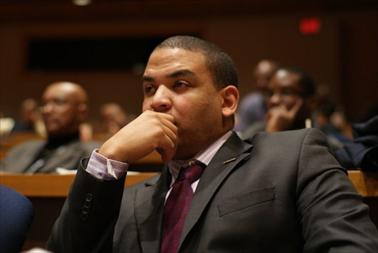 Legacy Fellowship Programs
The Young Professionals Program
Term - Participants immerse themselves in a 2-year professional development program lead by an industry leader/organization and administer by a university partner.
Placement - More often than not, Fellows are placed at a host site. The designated site is oftentimes located at the Legacy's/sponsor organization's field site or a project site.
Community Builder Fellows rise to the challenges plaguing our most fragile communities by applying transformative economic development measures, environmental strategies and revitalization initiatives.
Concentrations - Along with the University Partner, the Foundation aids in creating a 2-year project unique to the Legacy's mission and within 1 of the 4 Foundation's program concentrations. Projects are geared to provide Fellows with cutting edge professional experience while working alongside industry leaders on socially relevant issues.
Conferences - Fellows meet with university administrators & legacy partners to evaluate goals & set benchmarks. Scheduled 6 one-week conferences allow Fellows to attend a multitude of seminars led by industry leaders, university specialist & field practitioners. During these events, Fellows are encouraged to share field experiences, network, brainstorm and engage in problem-solving.
Projects – Fellows are required to complete a final project predicated on program goals and the host site project experience. Fellows are bestowed an award upon completion.
Compensation - Fellows earn an annual salary plus comprehensive health and dental benefits.